300th Souvenir Edition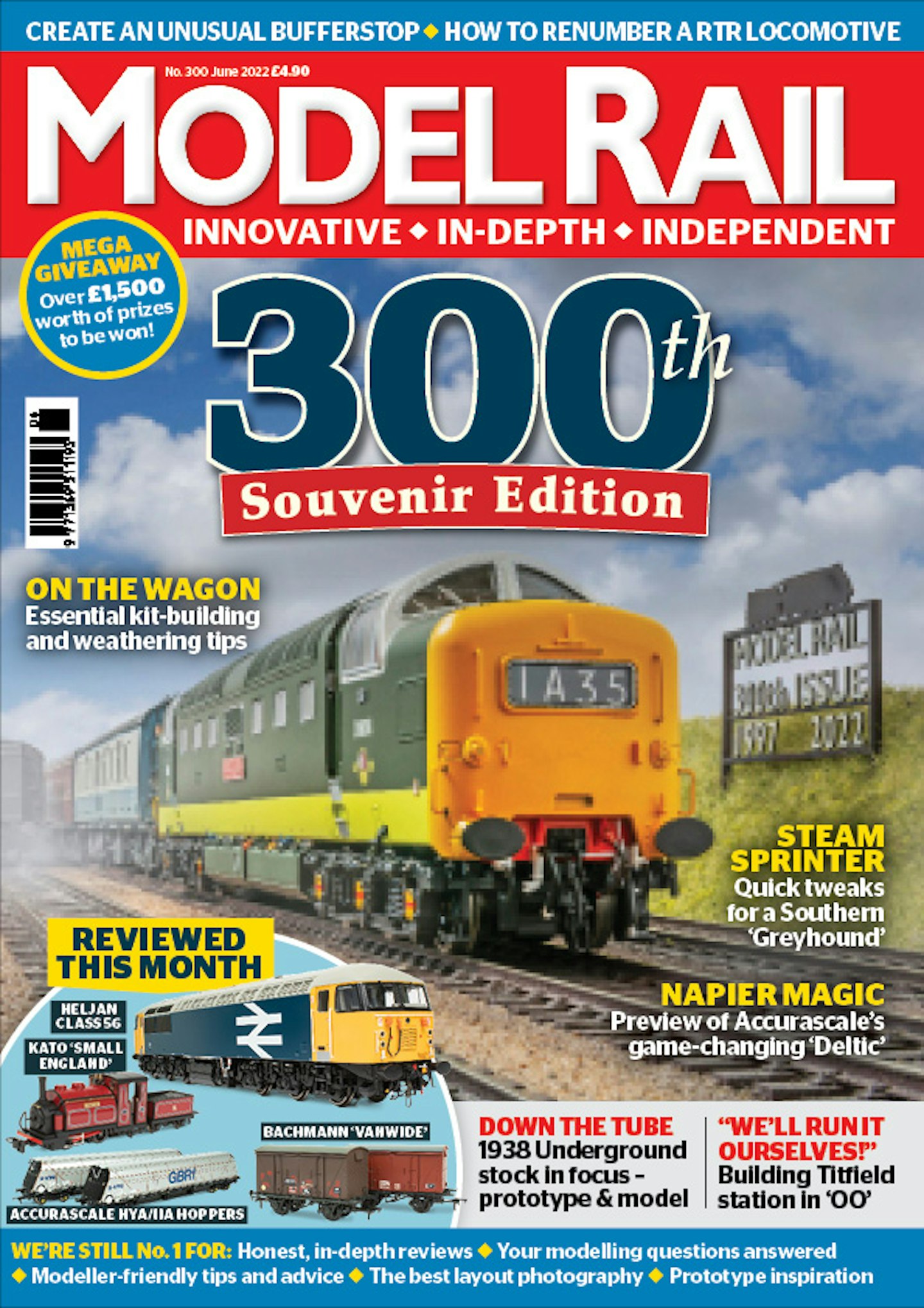 Model Rail issue 300 is on sale now!
In the latest issue of Model Rail we feature two superb layouts in Nottingborough and Portmaurwin, we show you how to renumber a locomotive and build a station building from scratch. We also review five of the latest models to hit the shelves and there are £1500 worth of prizes to give away!
Can't make it to a shop? Buy yours online at: https://www.greatmagazines.co.uk/model-rail-june-2022