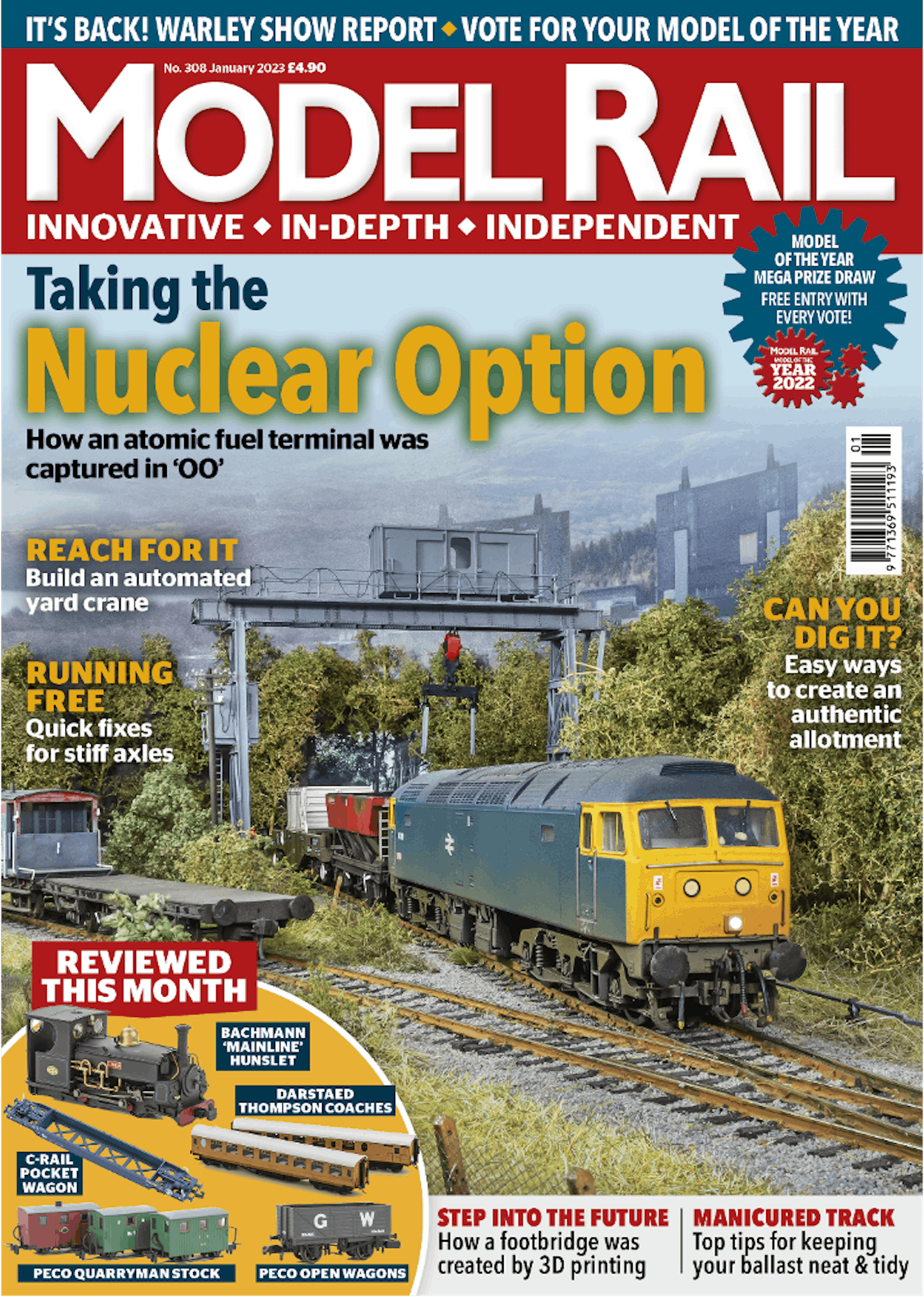 In the latest issue of Model Rail we show you how to give your models the once over and cure those sticking axels. You'll also learn how to keep your ballast nice and tidy, create an authentic looking allotment and build a working yard crane!
Our review pages feature five of the latest models to hit the shelves plus a selection of books to keep you entertained on the cold winters' nights.
As usual we also feature some fantastic layouts, and you can read about how Nick Gurney went nuclear with his latest creation. Finally, it's time for Model of the Year once again and we want you to vote for your favourite from the last twelve months as well as your favourite retailer.
All the details are in the latest issue of Model Rail!
Can't make it to a shop? Buy yours online at: https://www.greatmagazines.co.uk/model-rail-january-2023