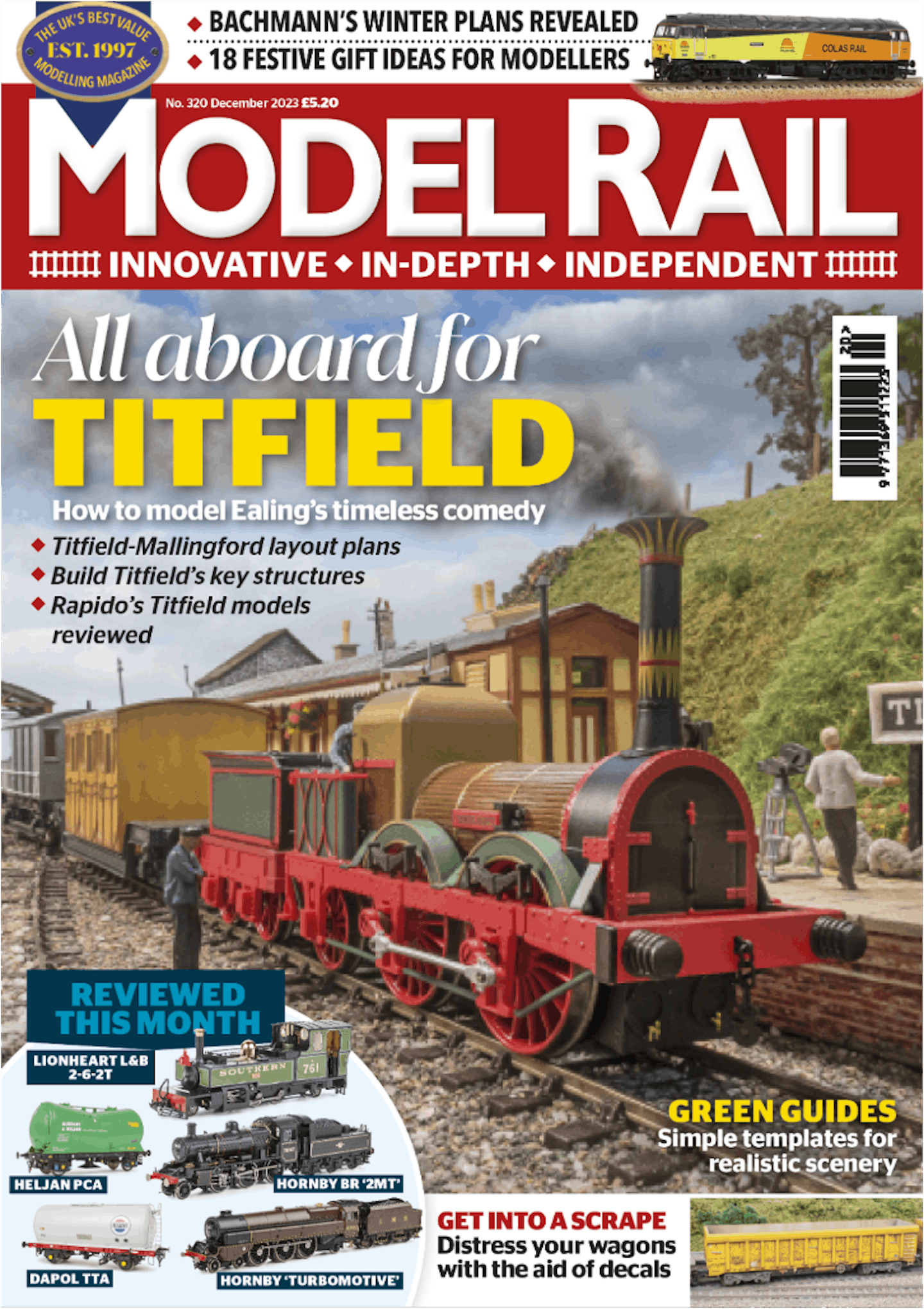 In the December 2023 issue of Model Rail we bring a classic to life with our step by step guides to building the station from 'The Titfield Thunderbolt' as well as the surrounding area. Once you've built that you will need something to run on it, and we review Rapido Trains UK's 'The Titfield Thunderbolt' train pack to help you decide if it is worth your money.
With Christmas right around the corner, right now you're probably thinking of what to get the modeller in your life. Never fear, we have the solution with our Christmas gift guide, providing you with 18 ideas that they are going to love.
Prepare for the big event with our Warley exhibition preview, plan your New Year spending with Bachmann's winter announcements and as always we feature two superb layouts from around the country.
Read Model Rail issue 320 for 99p when you subscribe and get access to exclusive rewards.