47s production begins
Fans of the Class 47 have been left waiting a long time, but Heljan's 'O' gauge offering is finally in production. Expected in September, 12 versions are to be offered covering locomotives from the 1960s and 1970s locomotives with glazed headcodes and steam heating equipment to the late 1970s onwards with plated headcode panels, ETH or no heat locomotives with HI headlights, and many popular liveries of the BR and Sector periods. Models with HI headlights also have a choice of hinged or frosted marker light inserts. Of the 12 versions, D1670 Mammoth is available exclusively from Kernow Model Rail Centre. Due to strong advance orders some of the most sought-after versions have had their quantities increased but pre-ordering is still advised. The models have an SRP of £699.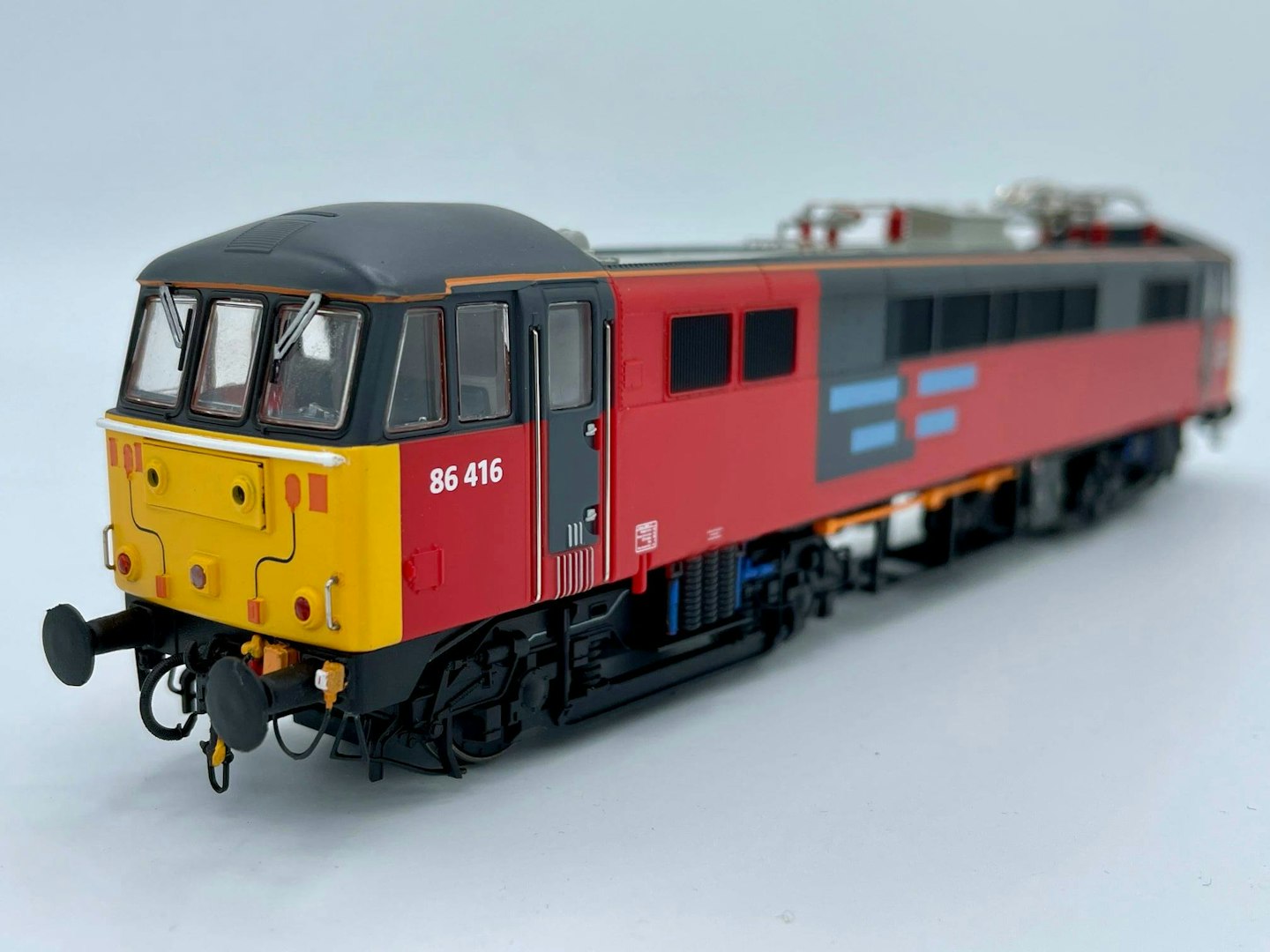 First sample of Class 86/4
The first factory decorated sample of Heljan's new OO gauge Class 86/4 has been shown. The first-ever dedicated ready-to-run model of this popular sub-class, the '86/4' is a colourful follow-up to the recent Class 86/0. This latest evolution of the '86' features Flexicoil springs, SAB resilient wheels and various cab front arrangements featuring original multiple working cables/sockets and/or TDM cables. Models will also feature either our existing Faiveley pantograph or the newly-developed Brecknell-Willis high-speed 'pan'. Standard features include a 21-pin DCC interface, LED lighting and a heavy, smooth-running chassis with all-wheel drive. No fewer than 9 liveries are in development, with Res /red/grey 86416 the first to break cover.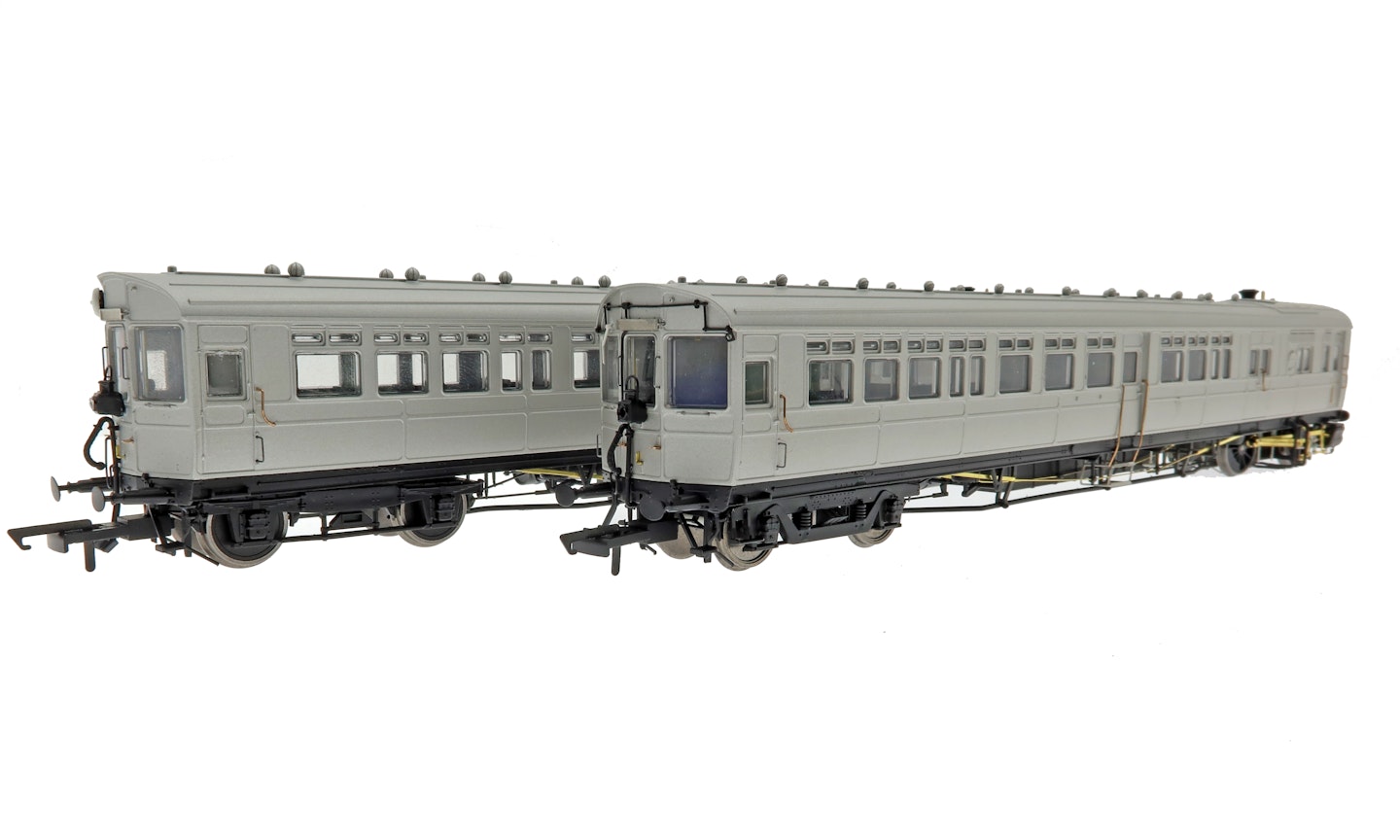 GWR Steam Railmotor EP
Kernow Model Rail Centre has received the first engineering prototypes of the eagerly awaited GWR Steam Railmotor in 'OO' gauge and they are now being fully evaluated and tested. The models have electrical pickups on all wheels and full working valve gear including the radius rod and piston valve stem. A vertically positioned motor is completely hidden inside the boiler of the power bogie. Working directional oil lamps and interior lights are also fitted. The models will be DCC ready with a 21-pin decoder socket and 28mm speaker preinstalled. The livery artwork is underway concurrent with testing these EPs and we hope to see decorated samples by the autumn, and Kernow should then be in a position to start to arrange production. The tooling allows for both the Diagram 'O' type and the Diagram 'R' type Steam Railmotors to be produced in five versions. The diagram O type most obvious differences from the diagram 'R' are the larger boiler room windows, double leaf passenger doors and 'Fishbelly' rather than 'Equalising' bogies.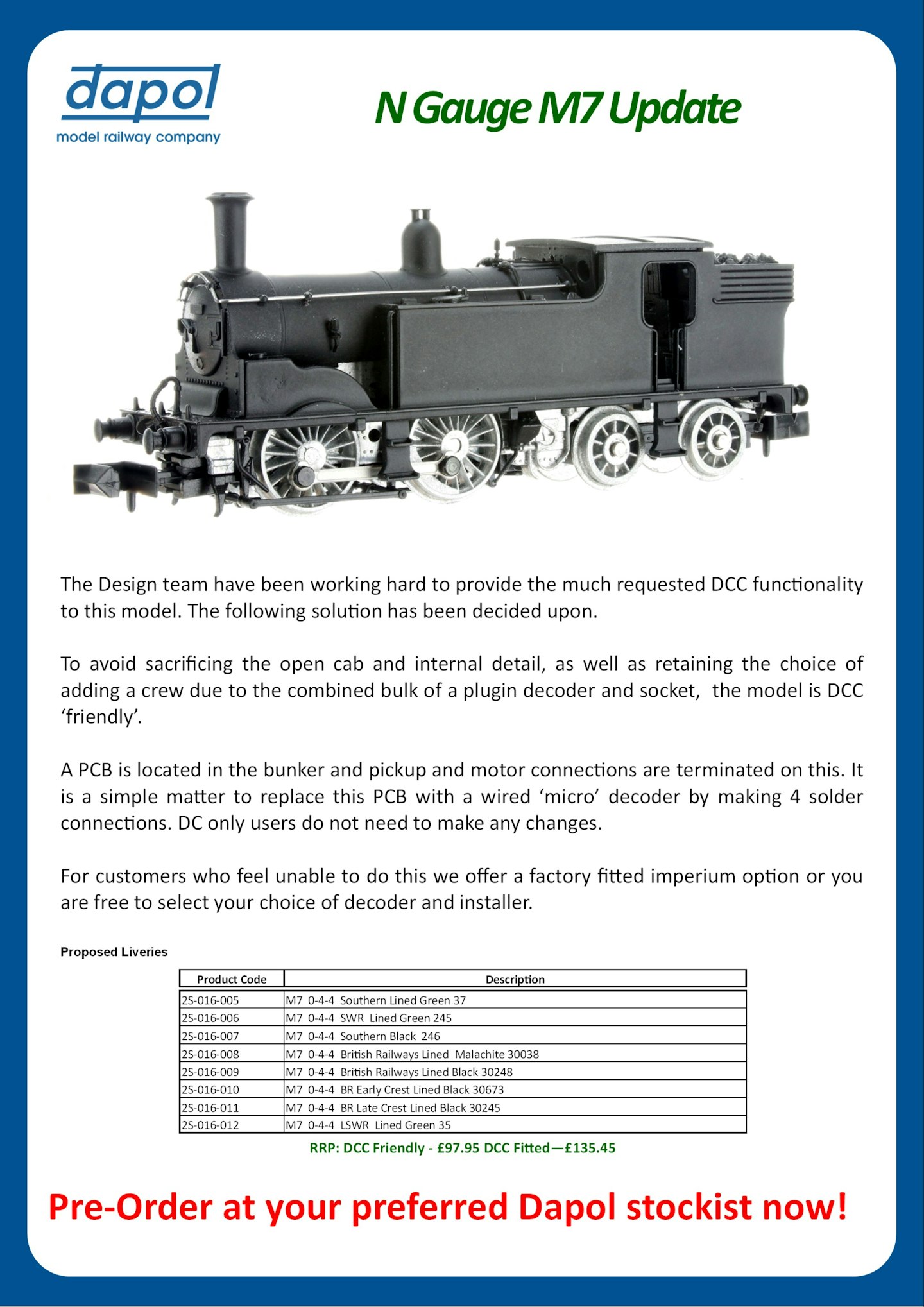 M7 update
Dapol has provided fans of the 'N' gauge M7 with an update regarding the much requested DCC functionality. Calling the model now 'DCC Friendly', Dapol has elected to house the PCB in the bunker with the pickup and motor connections terminated on this. Users who wish for DCC control can replace this PCB with a wired 'micro' decoder by making four solder connections. If you don't feel comfortable doing it yourself Dapol will be offering a fitting service. A DCC Friendly model is £97.95 and a DCC Fitted model is priced at £135.45.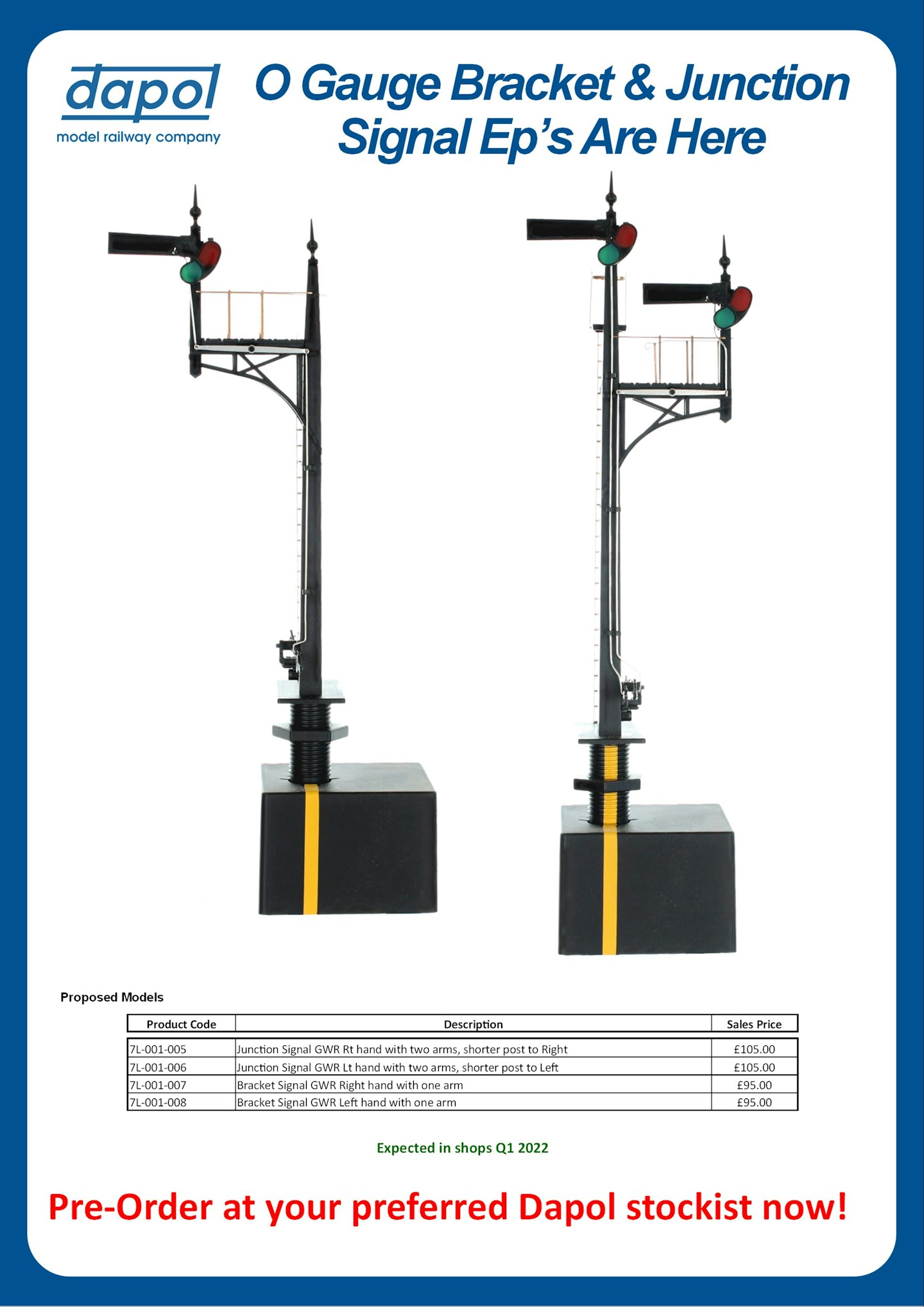 'O' gauge signals
Also from Dapol are engineering prototypes of its upcoming 'O' gauge bracket and junction signals, expected in shops early next year. Available in the range will be GWR right hand and left hand signals with one arm as well as a right hand two arm signal, shorter post to right and left hand two arm signal with the shorter post to the left. Retailing at £95 for the single and £105 for the double arm signal, all the signals are now available to pre-order at Dapol stockists.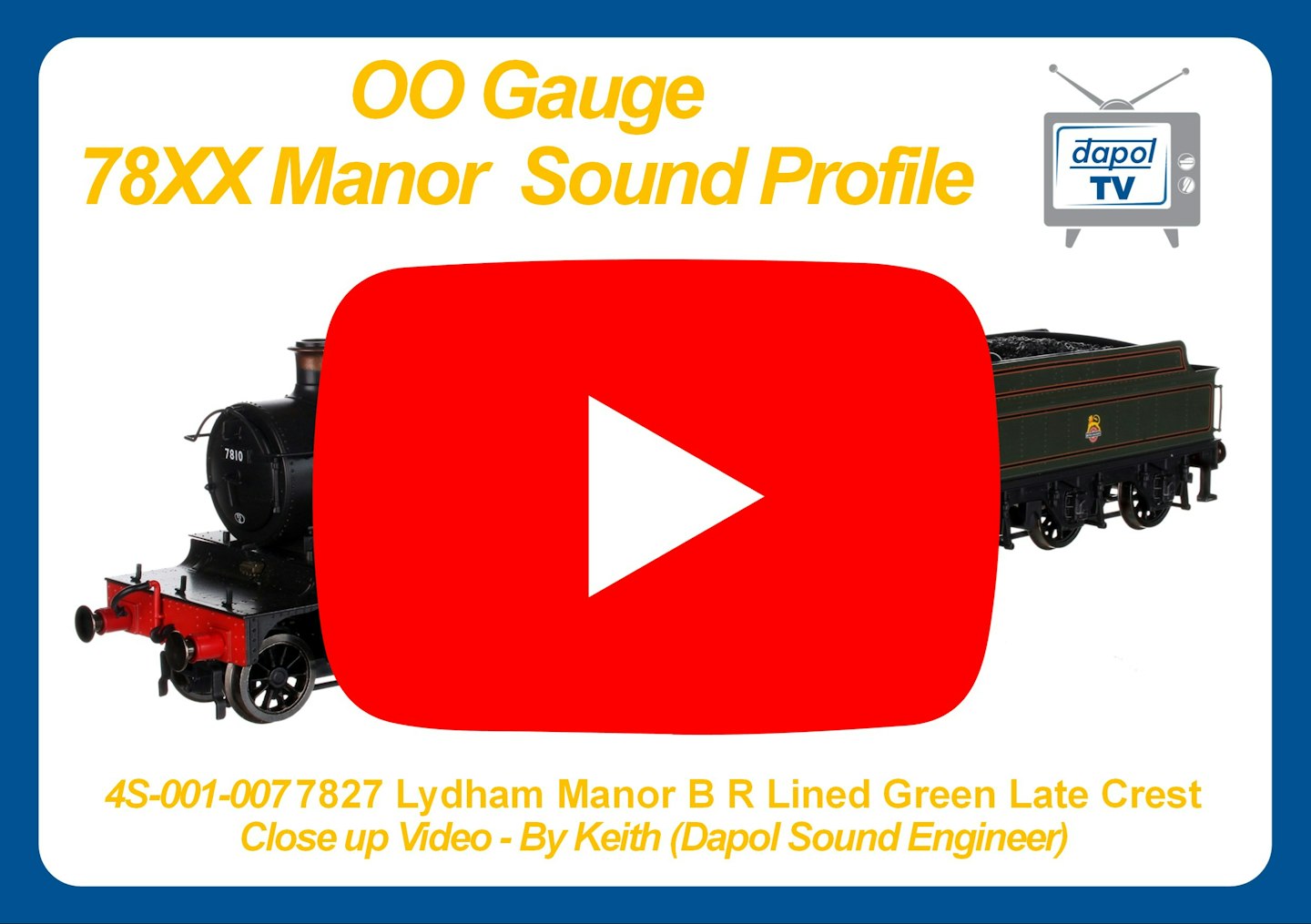 78XX Manor with sound!
Finally from Dapol, the Welsh company has posted a YouTube video of its '78XX' Manor with sound fitted. The model shown is a decorated sample and corrections have already been prescribed to the factory by the design team, but for an idea of what the final model will sound like, you can watch the six and a half minute video on Dapol's YouTube channel.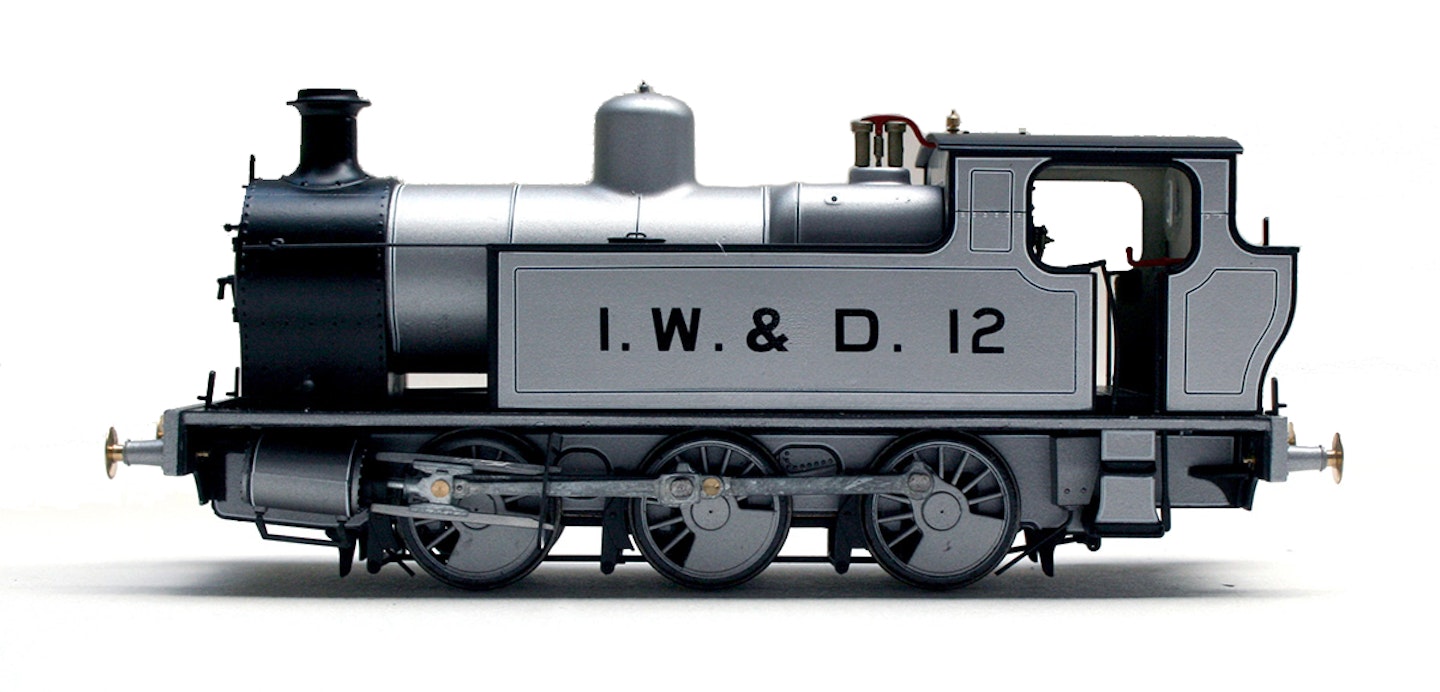 Kerr Stuart samples have arrived
Planet Industrials has announced the arrival of the decorated samples for the Kerr, Stuart 'Victory' 0-6-0T in 'OO' gauge. These fully working models are currently being assessed and Planet Industrials hopes to give approval for production shortly, with expected delivery to customers before the end of 2021. The liveries to be produced are: Plain black, Lined grey, IW&D 12, Lined green and Lined maroon with pre-order prices starting from £115, £15 cheaper than the full price. The early-bird price expires on Monday 9th August at which point the price reverts to £130 DCC Ready, £175 DCC Fitted and £245 DCC Sound. Even more Class 59s! Dapol has announced two more 'N' gauge Class 59 models into its main release and has received additional orders for special commissions within the class to be announced at a later date. Joining the range are 59104 Village of Great Elm in Hanson livery and 59001 Endeavour in Aggregate Industries Yeoman livery.
You can find more information about this week's news and news from other weeks in your monthly issue of Model Rail magazine. Buy yours now in shops or online at: https://www.greatmagazines.co.uk/single-back-issues/hobby-single-back-issues/rail-magazines-single-back-issues/model-rail-single-back-issues