O Gauge Narrow Gauge
Lionheart Trains launched a brand new range of models at the Lynton and Barnstable Autumn Gala, a highly detailed collection of Manning Wardle 2-6-2s. Six models are being produced covering as delivered 1897, Yeo 1903-1913 early cab and 1927-1929 late cab, Exe 1924-1927 late cab and Taw 1913-1924 late cab and 1930-1931 late cab. To complement the locomotives a range of coaches including Open Thirds, All Thirds, Third Brake and Composite Brake are also to be produced and the models are expected in Autumn 2022. Lionheart Trains say that the models are designed for 'OO' gauge track with 2ft radius curves (but is adaptable to 14mm gauge track), and will feature a compensated chassis for smooth running, a powerful five pole skew wound motor, firebox glow, a Next-18 decoder socket and prototypical working Joy valve gear.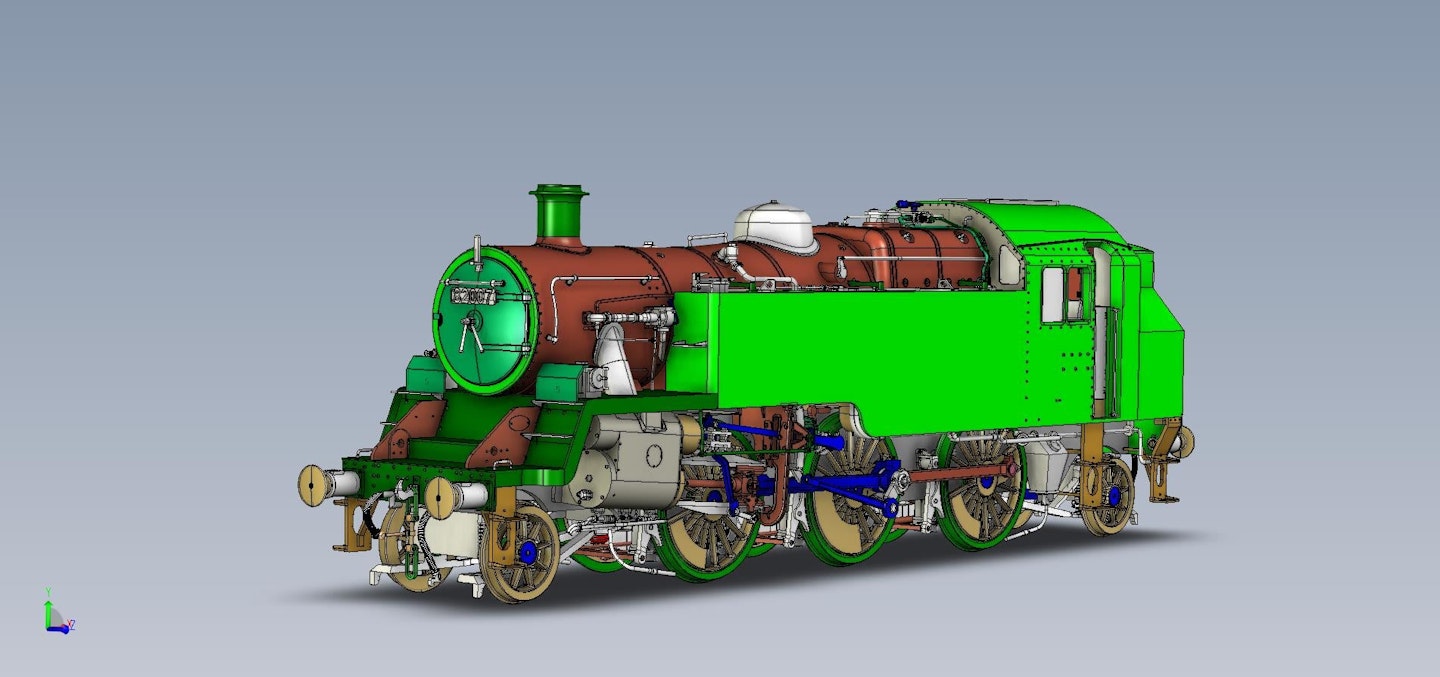 CAD images of the BR 3MT
Lionheart Trains has also shared images of the initial CAD drawings of the upcoming BR 3MT 2-6-2. Details of product codes, running numbers and liveries will be revealed in the near future.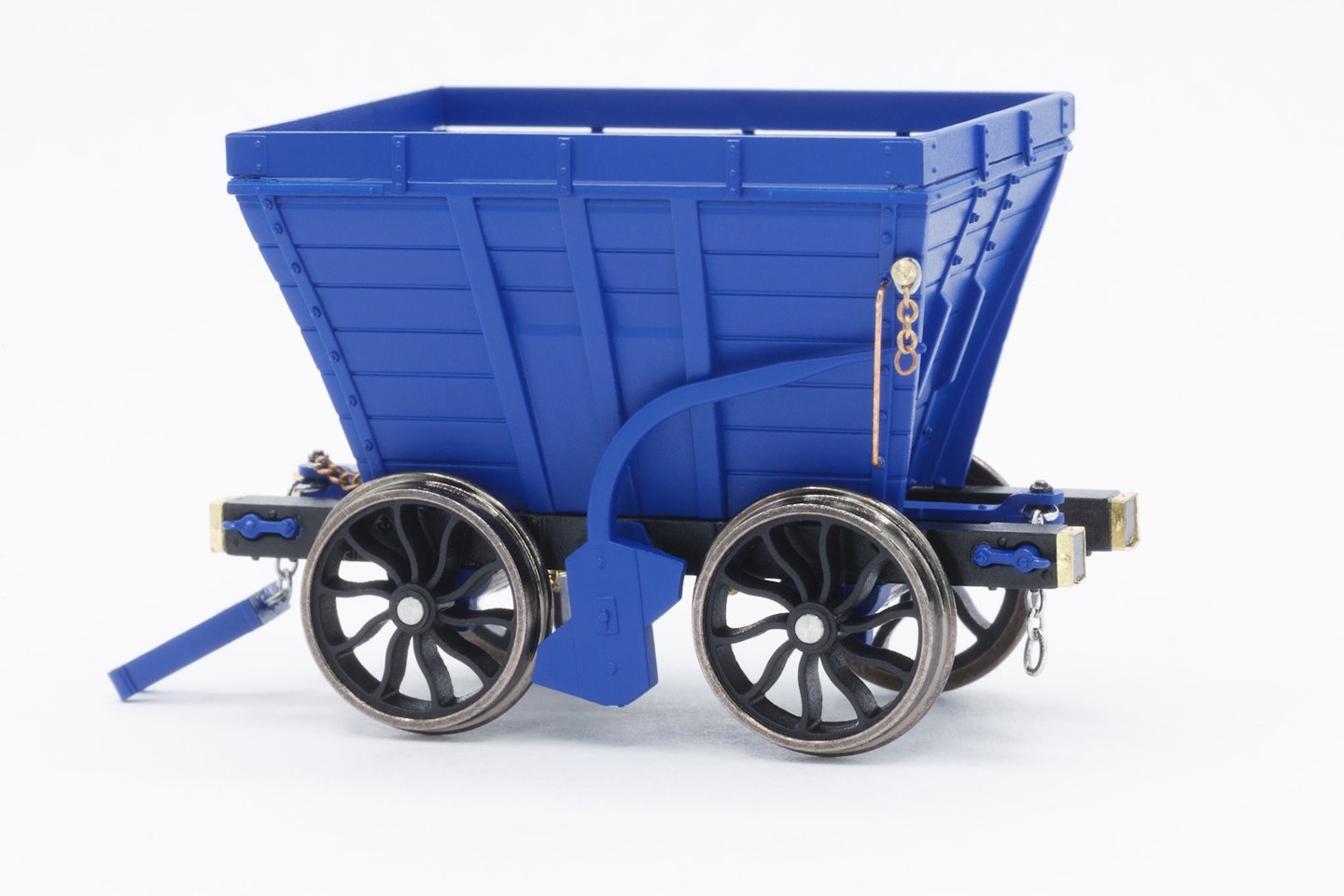 Accurascale go back to where it all began
Accurascale has announced its next 'OO" gauge wagon and has gone right back to the beginning of the railways and the first stop on its 'Powering Britain' series. The Chaldrons can find a place on any colliery layout from the 1820s until the 1970s and these wagons are also perfect for small layouts and shunting planks. Accurascale has produced five main variants of the type with three main body profiles, 'bang plates', handbrakes and wheel styles. Tooling is now complete and decorated samples are due shortly. Each pack will consist of three wagons and will be priced at £44.99 per pack, with a 10% discount applied on two or more packs when ordering directly from Accurascale. The models are expected to be in stock in Q2 2022.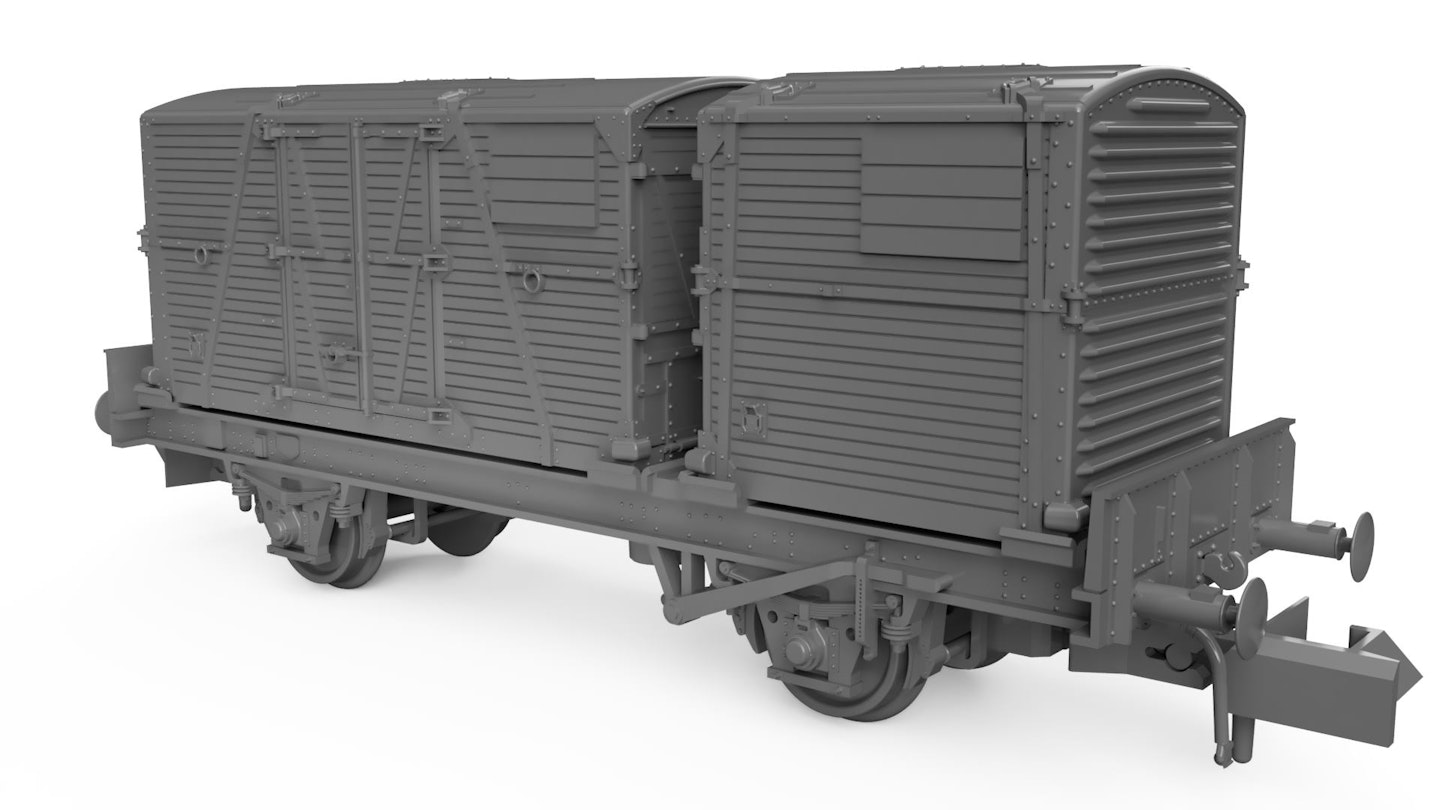 Rapido Trains UK pleases 'N' gauge modellers
Rapido Trains UK has revealed that a new 'N' gauge 'Conflat P' wagon is in tooling. BR created 60 Diagram 1/60 'Conflat Ps' in 1959 and they were rebuilt from 'Plate' wagons with the sides and floors removed, roller bearings and new suspension fitted and a new central girder added. To complement the new model Rapido has also developed 'N' gauge Type A containers which initially will only be available with the 'Conflat P' wagon, but will eventually be released as a separate accessory. Both the 'Conflat P' and the container are currently in tooling.

Heljan range returnees
Heljan is keeping us waiting for news about which new products are going to be in the range next year, but it has let us know about models which are returning. Firstly, the Ruston & Hornsby 0-6-0DE Class 07 which has been the subject of two production runs since 2018. Heljan is producing another eight models, four of which are vacuum braked and four of which feature high-level air pipes. Next, the Class 14 0-6-0DH with seven versions being offered including a train pack with four BR black 'Dogfish' hoppers and finally, six new versions of the Class 17 covering all the major BR livery variants and a 'what if' livery that Heljan says will create some strong opinions! All of these new models are available for £179 with the weathered versions on sale for £189.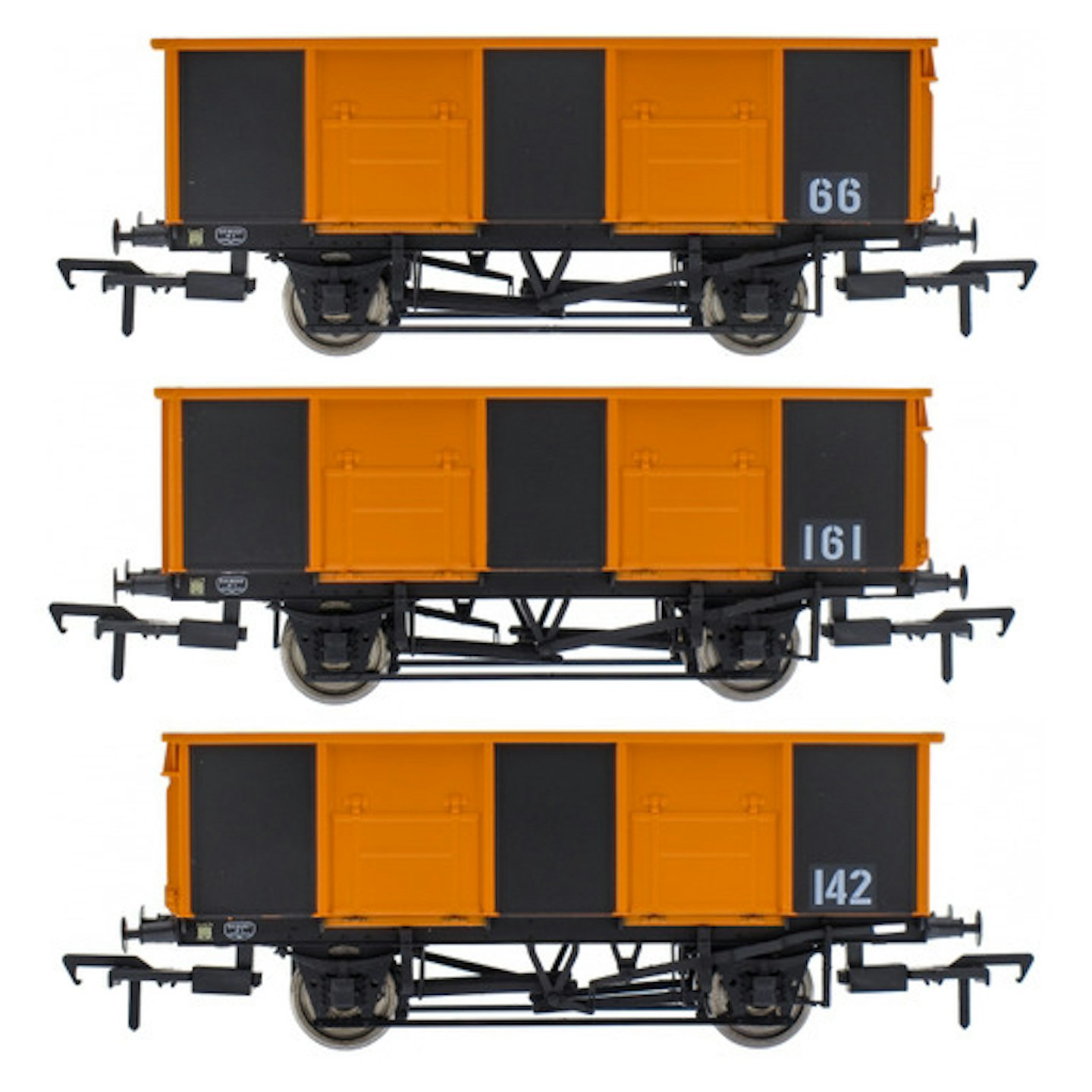 Planet Industrials 21T wagon
Planet Industrials has commissioned Accurascale to produce an Industrial liveried 21t wagon in dark grey and orange inspired by the internal user wagons at Grimethorpe Colliery in North Yorkshire. Planet Industrials is also offering transfer packs and a 'renumbering' transfer set with 12 sets of number patches which are included free with any purchase of multiple packs. The models are now in stock and are available to order as triple packs through Light Railway Stores for £74.95.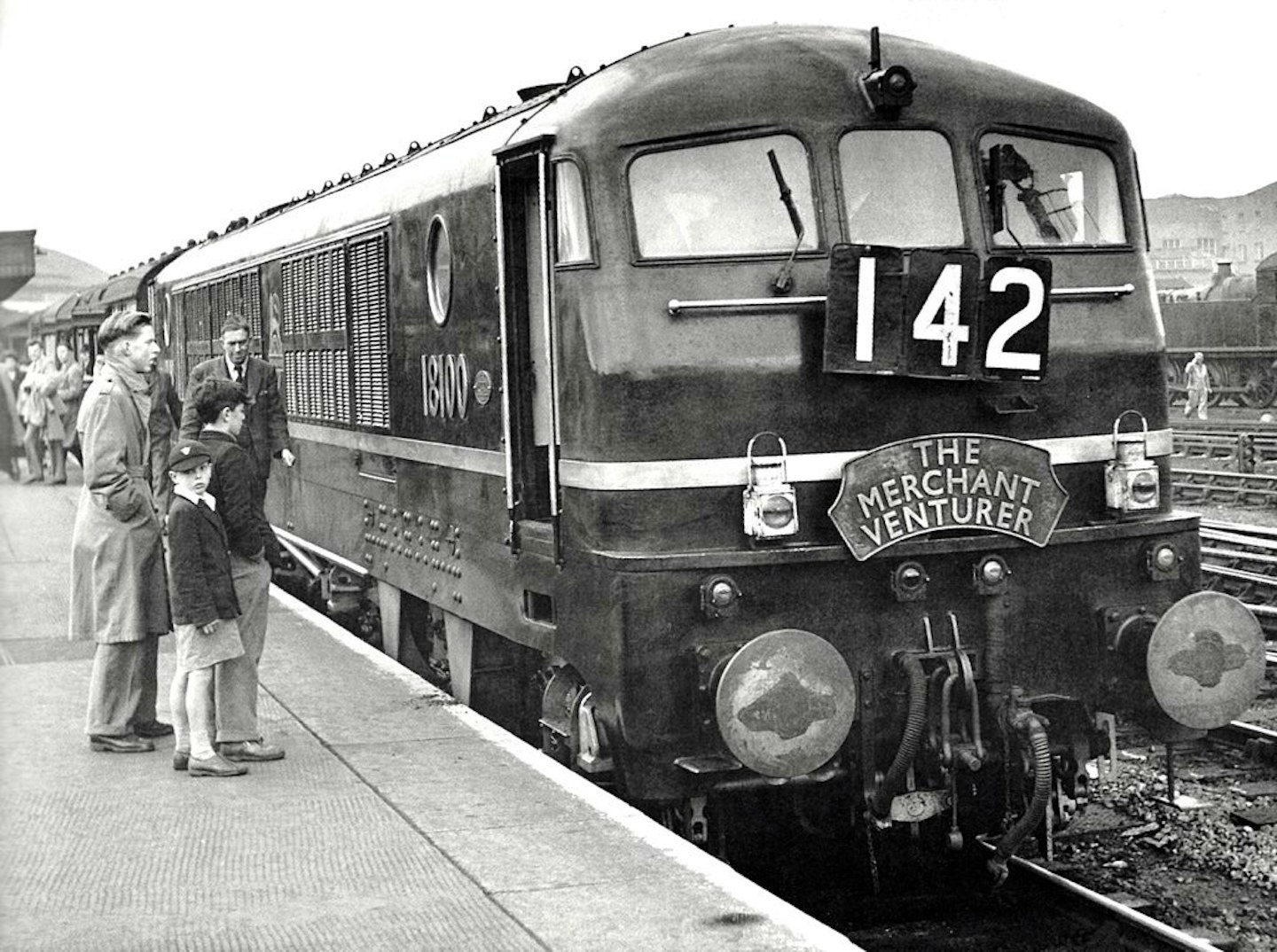 New gas turbine from Rails
Rails of Sheffield has announced the 18100 BR Gas Turbine in 'OO' gauge and the later rebuilt E1000 and E2001 electric locomotives. With a five-pole motor driving all four axles, a 21-pin socket and lighting which matches the 18000, the models will be priced at £225 and can be pre-ordered for a £30 deposit. An expected delivery date has yet to be announced but Rails hope to see the model on the shelves by the end of 2022.
Hornby on TV
It has been revealed that Hornby will be the subject of a new ten-part programme on the Yesterday Channel titled 'Hornby: A model world'. The series will cover Hornby, Airfix, Scalextric and Corgi and the first part is broadcast at 9pm on Monday October 11th.
Power problems
The Chinese Government has been rationing electricity supplies to factories in the country. Several factories that model railway manufacturers use have been having disruption and are being forced to work a three day week which is delaying several projects. More information about delays will be available once the manufacturers have it.
You can find more information about this week's news and news from other weeks in your monthly issue of Model Rail magazine. Buy yours now in shops or online at: https://www.greatmagazines.co.uk/single-back-issues/hobby-single-back-issues/rail-magazines-single-back-issues/model-rail-single-back-issues