Loft
The loft is an often-underused space in the home, but if you can work around the Christmas decorations and water tanks, it can make an excellent railway room. You'll probably need an electrician to install mains power sockets, as few lofts have them before conversion.
Access: It's vital that you invest in a good loft ladder, otherwise getting in and out of the loft hatch can be dangerous. Unless a loft conversion has been undertaken, manoeuvring materials such as baseboards up through a narrow hatch can be difficult, as can taking waste material out.
Environment: More often than not, lofts are very cold in winter and unbearably hot in summer. A Velux or dormer window is very useful, allowing both natural light and fresh air in. Remember to leave expansion joints in long flexible track sections, otherwise rails will buckle on hot days.
Security: Excellent. Valuable model railway equipment is hidden from view when not in use.
Top tips:
Make sure that you have adequate lighting and that the rafters can take the weight. It's worth lining the loft with a lightweight board to prevent the dust from the underside of the roof falling on to the layout.
A loft conversion is a worthwhile investment, as you'll end up with an airy room that doesn't suffer from extreme temperature fluctuations.
Garage
Garages can be used in several ways for model railways, whether they are required for car parking or not. Layout boards can be stored against a wall, suspended from the ceiling or permanently assembled if the space is not required for a car. Also, most garages already have mains power installed.
Access: Excellent. Many garages have an internal door leading straight into the house and a wide 'up and over' door through which to bring baseboards from outside. Probably the best location for a layout in terms of access.
Environment: Garages can be cold in winter, but are relatively straightforward to heat. On hot summer days, the main door can be opened for ventilation.
Security: A possible weak spot - layouts in garages can be seen when the main door is open. Garage break-ins are not unheard of.
Have you subscribed to Model Rail?
Wherever you decide to keep your train set, be sure to have a copy of Model Rail magazine to hand. Model Rail is packed full of the latest new model reviews, expert 'how to' projects and inspirational layouts. There's loads to fire your imagination, with great track plans you can build and inspiration from the real railway, not to mention Model Rail's exclusive range of model locomotives.
Subscribing to Model Rail not only saves you money on the monthly cost, but also gets delivered straight to your door. Subscribe today for invaluable advice - whether you're new to the hobby, or having been modelling for years. Click here to find out more about subscribing. Get 7 issues for £24.99!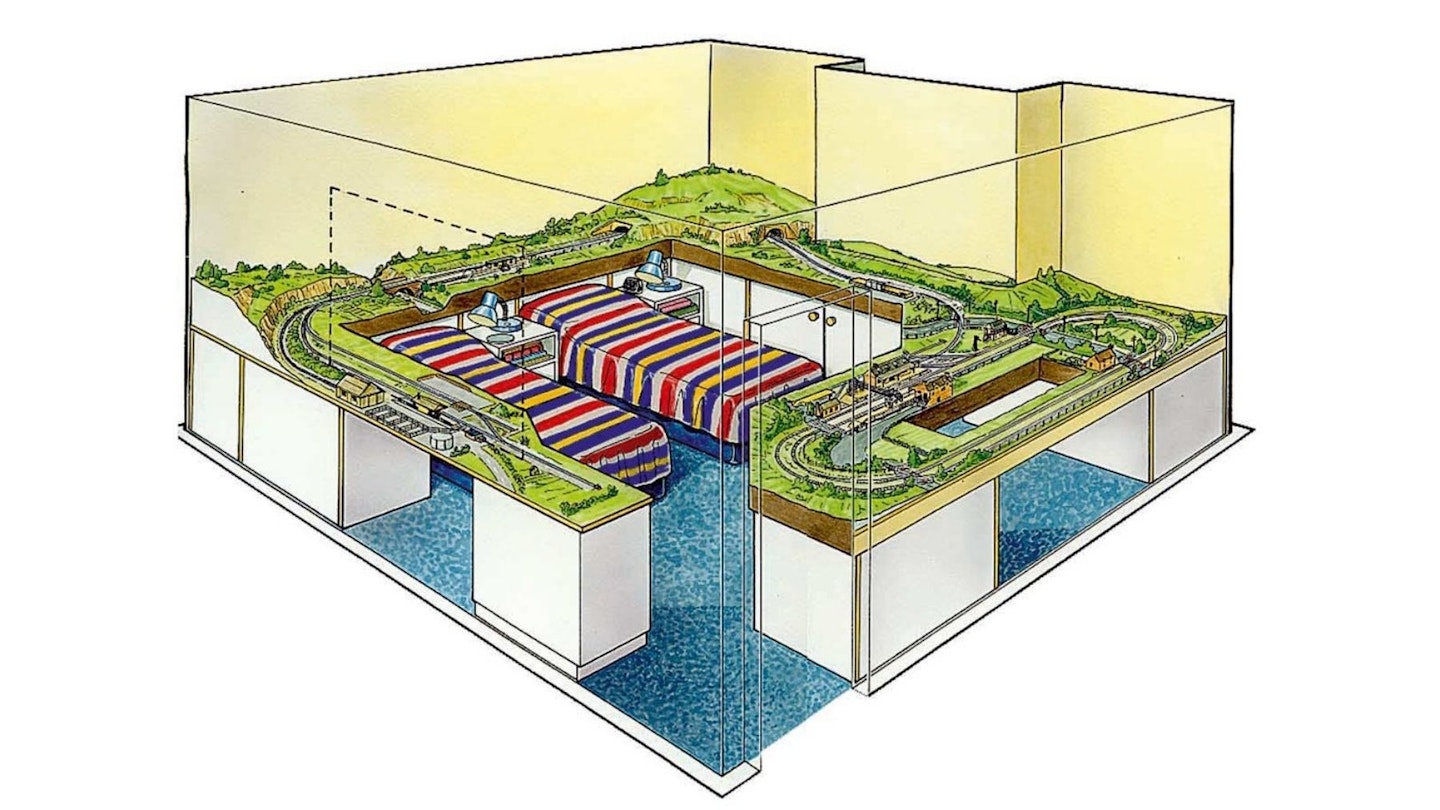 Spare room
Probably the best option for comfort, if not space. A spare room is a common location for layouts in houses where children have left home.
Access: Good. Baseboard size is limited by staircase and door width, but otherwise access is simple. Some modellers design layouts with lifting flaps across doorways to increase running space without compromising access.
Environment: Comfortable. A spare room is the best option if you're averse to extremes of cold and heat, or want to be closer to the kitchen for tea making! A small box room can be claustrophobic if too much is crammed in, but larger rooms can offer space for a workbench and storage.
Security: Excellent. As with lofts, your model railway equipment will be hidden from view.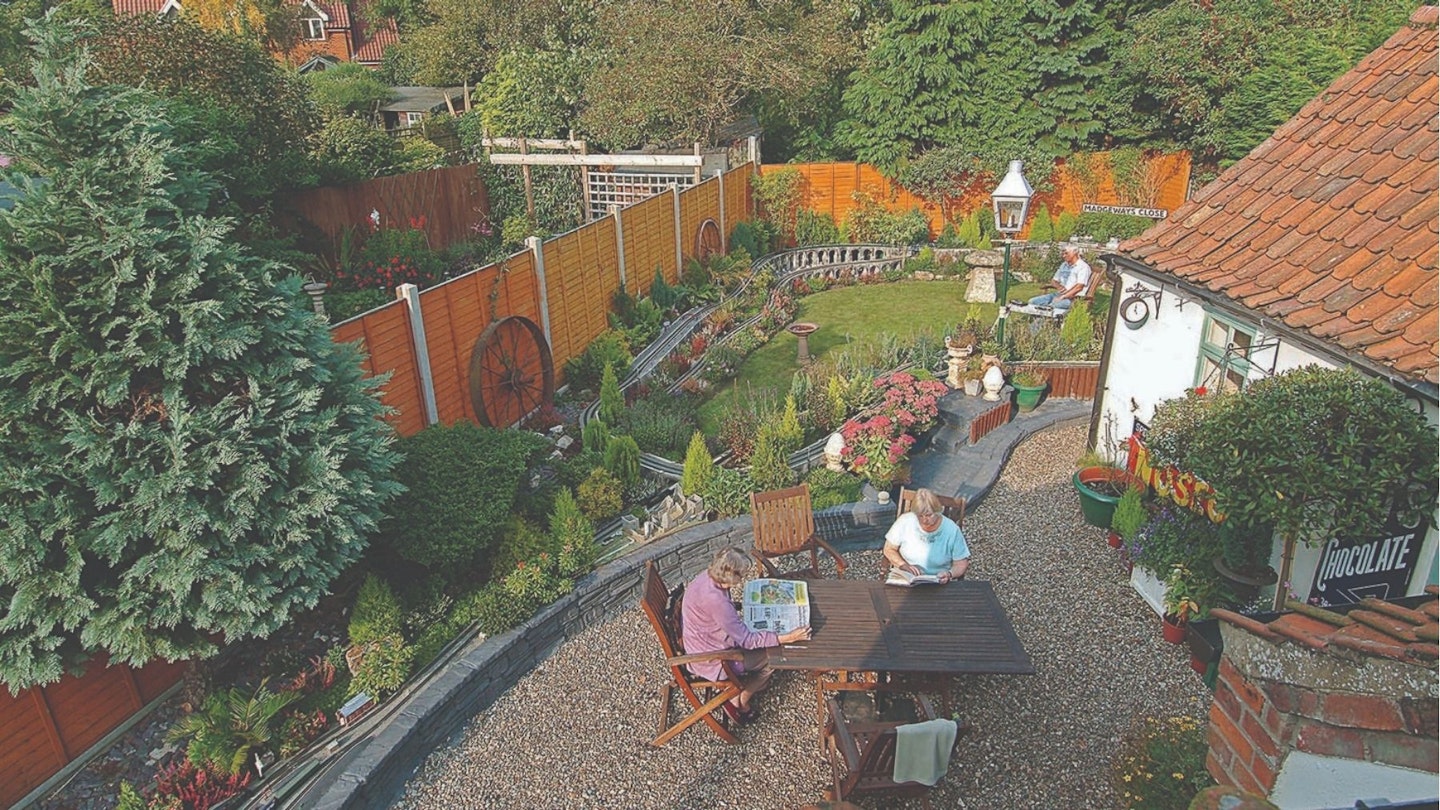 Shed
For those with limited house space, and no usable garage or loft, a shed can provide valuable extra space for a layout. Various designs and sizes are available from 8ft by 6ft upwards. A major advantage is that an empty shed offers a 'blank canvas' for your project. Disadvantages include the need to run external power cables out from the house and the need to weatherproof the building to avoid damp and cold.
Access: Very good. Door width restricts baseboard size, but otherwise access is good.
Environment: If steps are taken to insulate and damp-proof the building as it is assembled, and heating installed, it should be possible to make a shed warm and comfortable all through the year. However, if this is not done, damp can affect electrics and cause operational problems.
Security: A weakness. Sheds are vulnerable to break-ins, not least as they are detached from the home and of simple construction. Ensure your layout and any valuable equipment are hidden from view at all times.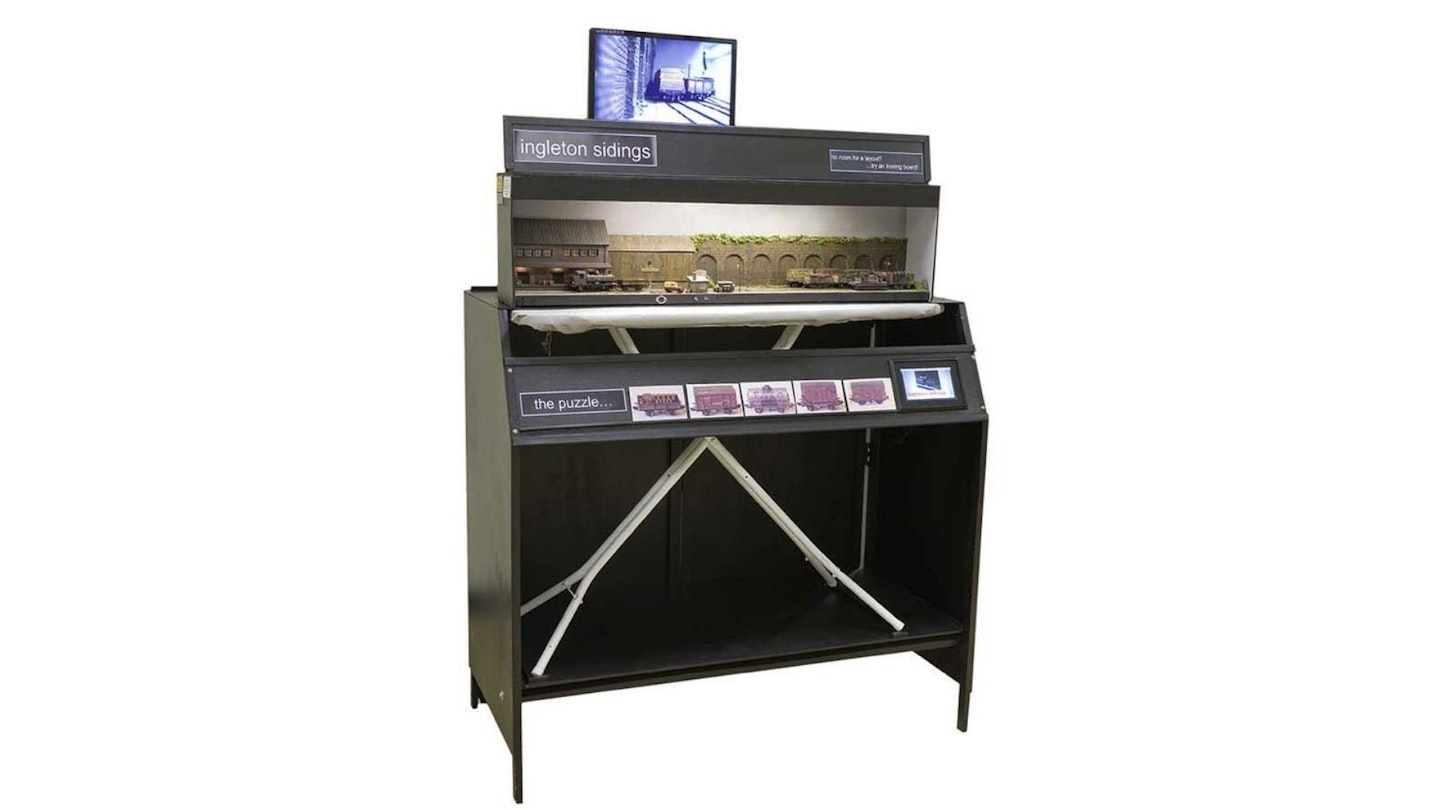 Going micro
If you don't have space for a permanently erected layout, it's worth going down the road of building a 'micro layout'. By thinking carefully, you can build a fully detailed, working model railway that can be stored on top of a wardrobe or in the corner of a room.
Model Rail's expert modellers Chris Nevard and Peter Marriott are responsible for some truly inspirational micro layouts that prove what's possible in just a few feet of space. Keep an eye on the magazine for more on their superb creations – subscribe to Model Rail and get the issues straight to your door every month.
Another source of inspiration is the late Carl Arendt's website (carendt.us). In the last couple of years, Model Rail has featured layouts built on ironing boards, in shoeboxes and even inside a hollowed-out coconut.
Subscribe to Model Rail
Every month, Model Rail magazineis packed full of the latest new model reviews, expert 'how to' projects and inspirational layouts. There's loads to fire your imagination, with great track plans you can build and inspiration from the real railway, not to mention Model Rail's exclusive range of model locomotives.
Subscribe and get a free Soldering Iron, and get it delivered straight to your door - saving you not just money, but time - which can be better spent on more interesting things, like your model train set!