Railway modelling as a hobby has never been so well supported.
If you are returning to the hobby now after a gap of, say, 15 years, you will be amazed at how many products are now available to add to the enjoyment of the hobby. Many firms now offer services for modellers that may be time and cost effective, enabling you to get on the with the part of the hobby you enjoy the most.
It is a great time to start railway modelling in a number of scales because, for example, 'O' gauge locomotives, track and rolling stock and accessories are becoming more affordable and available.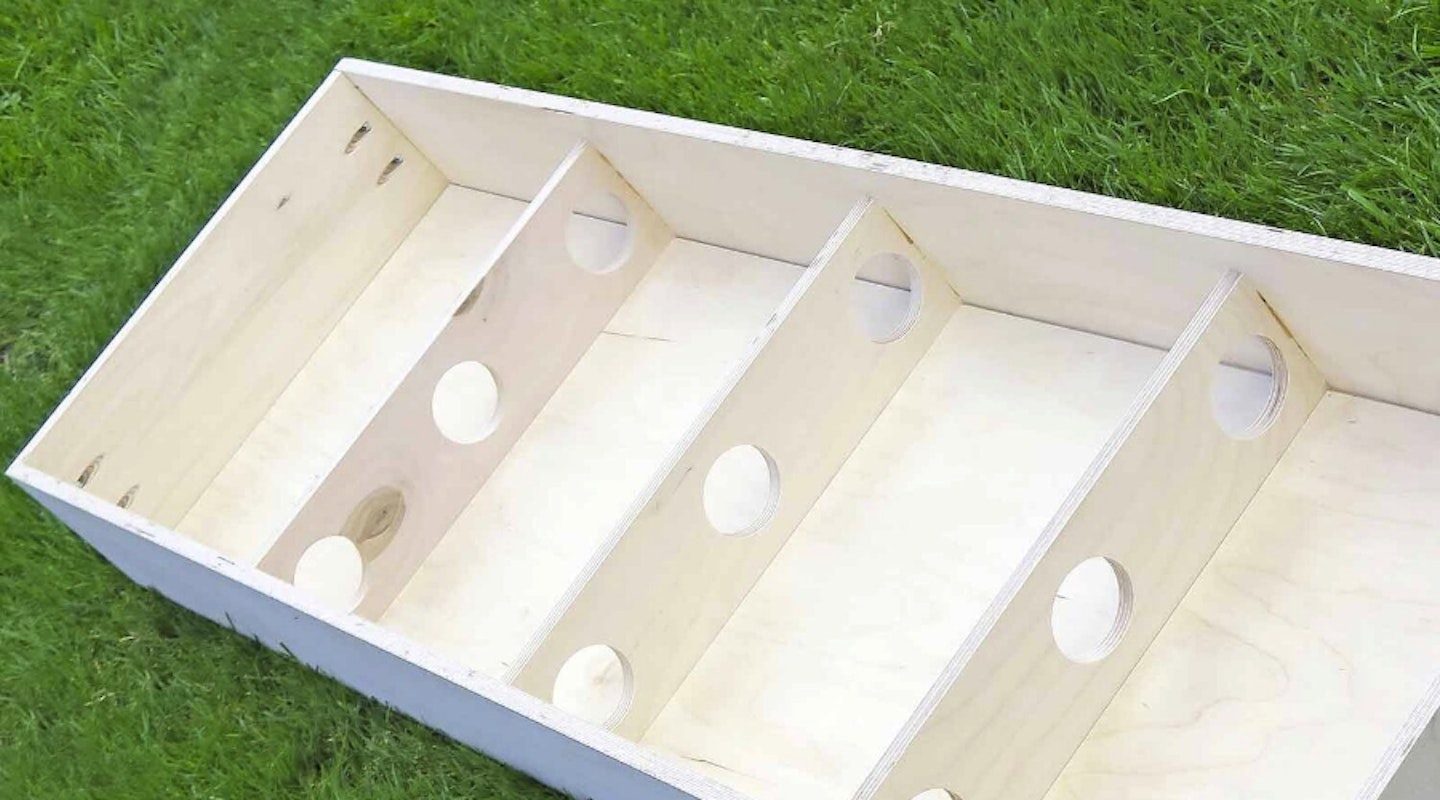 Baseboards
If you look at plan books from a decade ago or so, most baseboards were based on a 6ft by 4ft, or 8ft by 18in board using 2in by 1in planed timber, topped with plywood. Today, all sorts of materials are used, including hard foam baseboards and baseboard kits. If you really want to avoid making your own baseboard, consider commissioning a specialist baseboard building company to make it for you. Various layout building firms attend the big model railway shows and it is worth talking to their staff and looking at samples of their products. Look at the different construction techniques and choose the company that suits your requirements the best.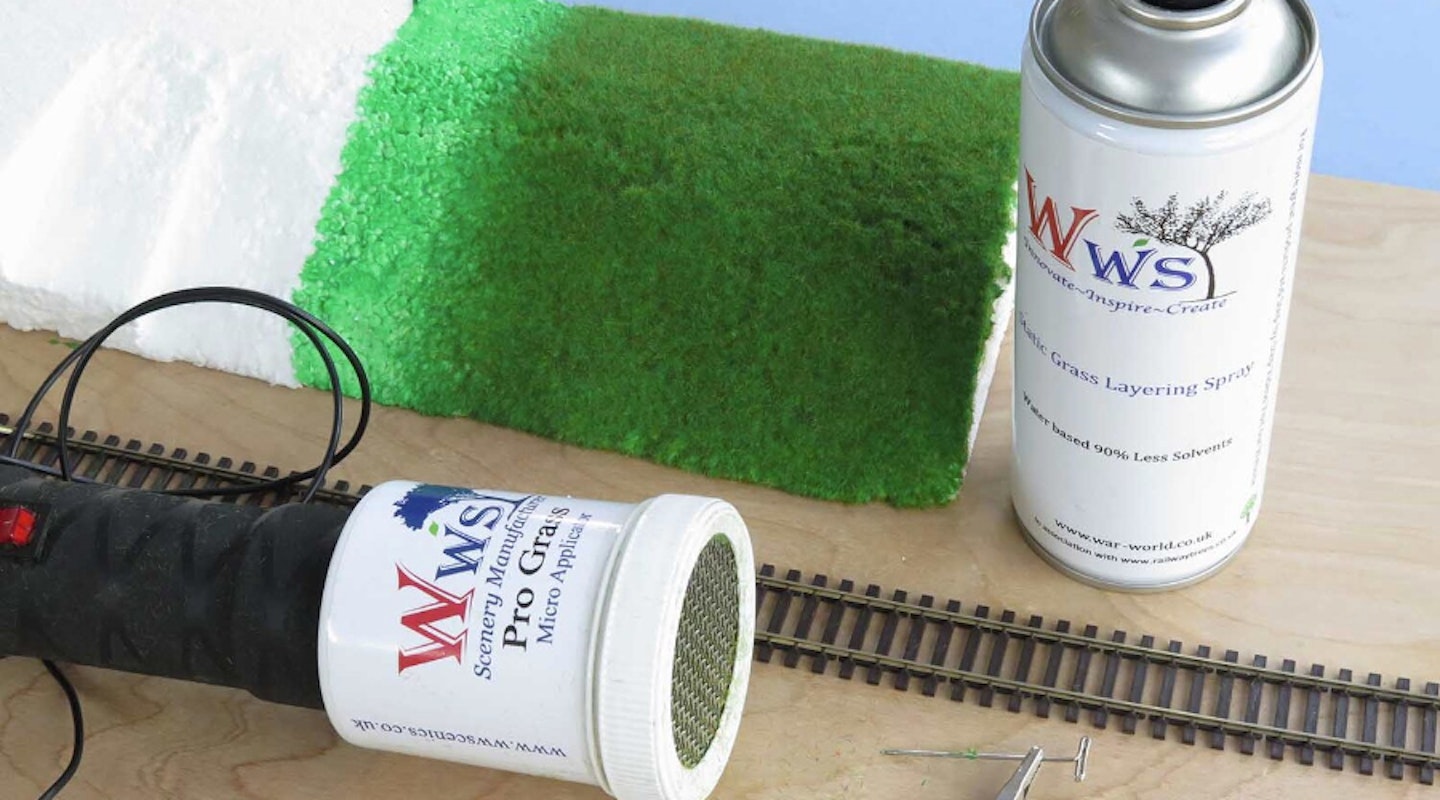 Tools
The basic tools you'll need to make a layout are readily available and relatively inexpensive. Having the right tools makes things easier and increases the chances for success. They last a long while, and companies such as DCCconcepts, Expo Tools and Gaugemaster have recently been developing useful tools such as sprue cutters and pick-up and grab tools.
Electrostatic grass planting tools are sold by a number of scenic manufacturers, and have revolutionised the way we 'plant' grass on our layouts.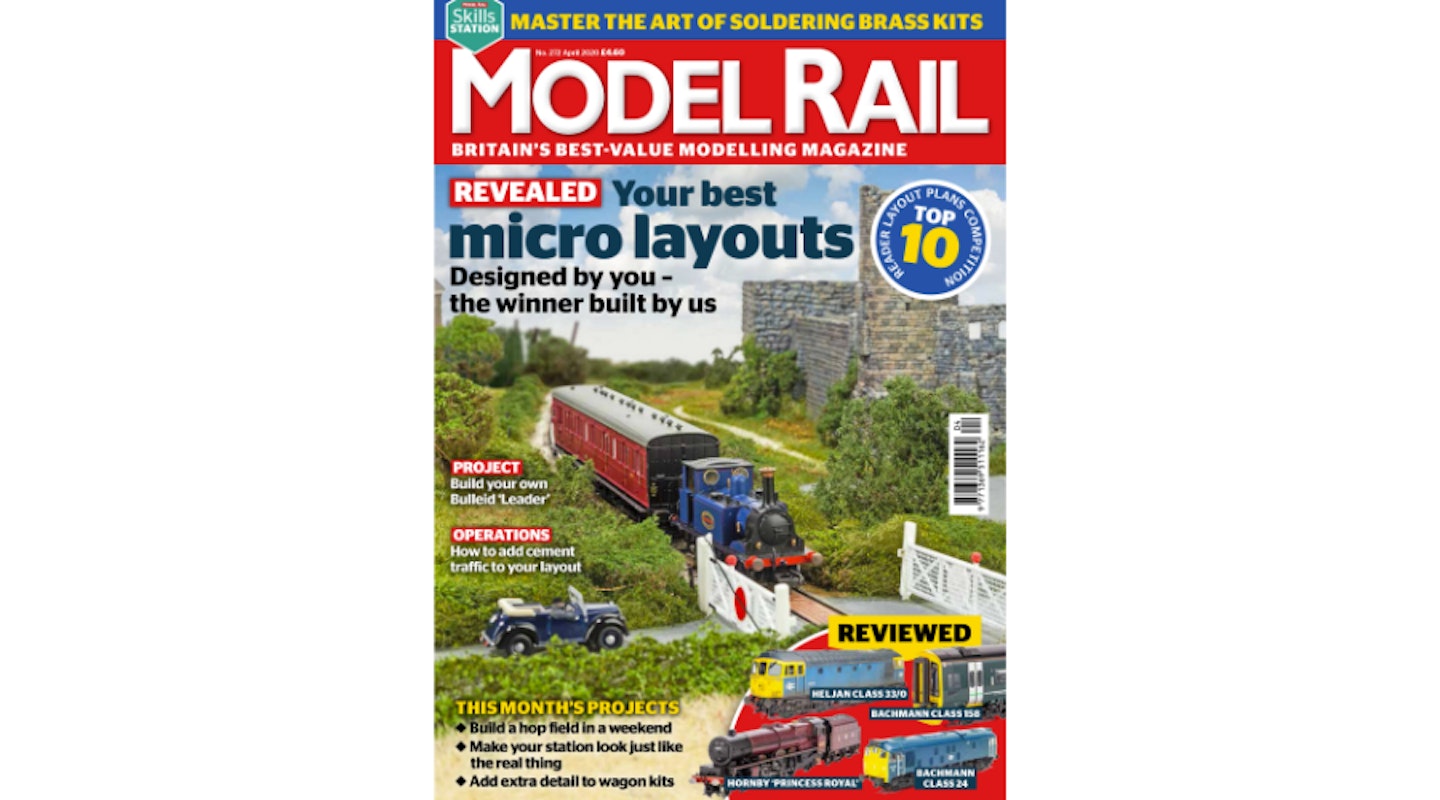 Expert advice
Model Rail magazine is Britain's brightest and most informative magazine for model railway fans. We cover every stage of the hobby, from buying a first model train set right through to museum standard fine-scale modelling in a lively style that encourages readers to get involved in the world's greatest hobby. Model Rail magazine is full of helpful tips, advice including model train layouts, details on model train sets. If you're building your first model rail layout, or your 50th, subscribe to Model Rail for invaluable advice every month. Click here to find out more about subscribing.
Layout planning
Track plan books are still popular and new ones appear from time to time. In addition, you can buy model railway planning software from the following sources: Anyrail; Winrail; www.trackplanning.com; and www.templot.com. Some of these companies offer a free download of a trial version of the software so you can try before you buy.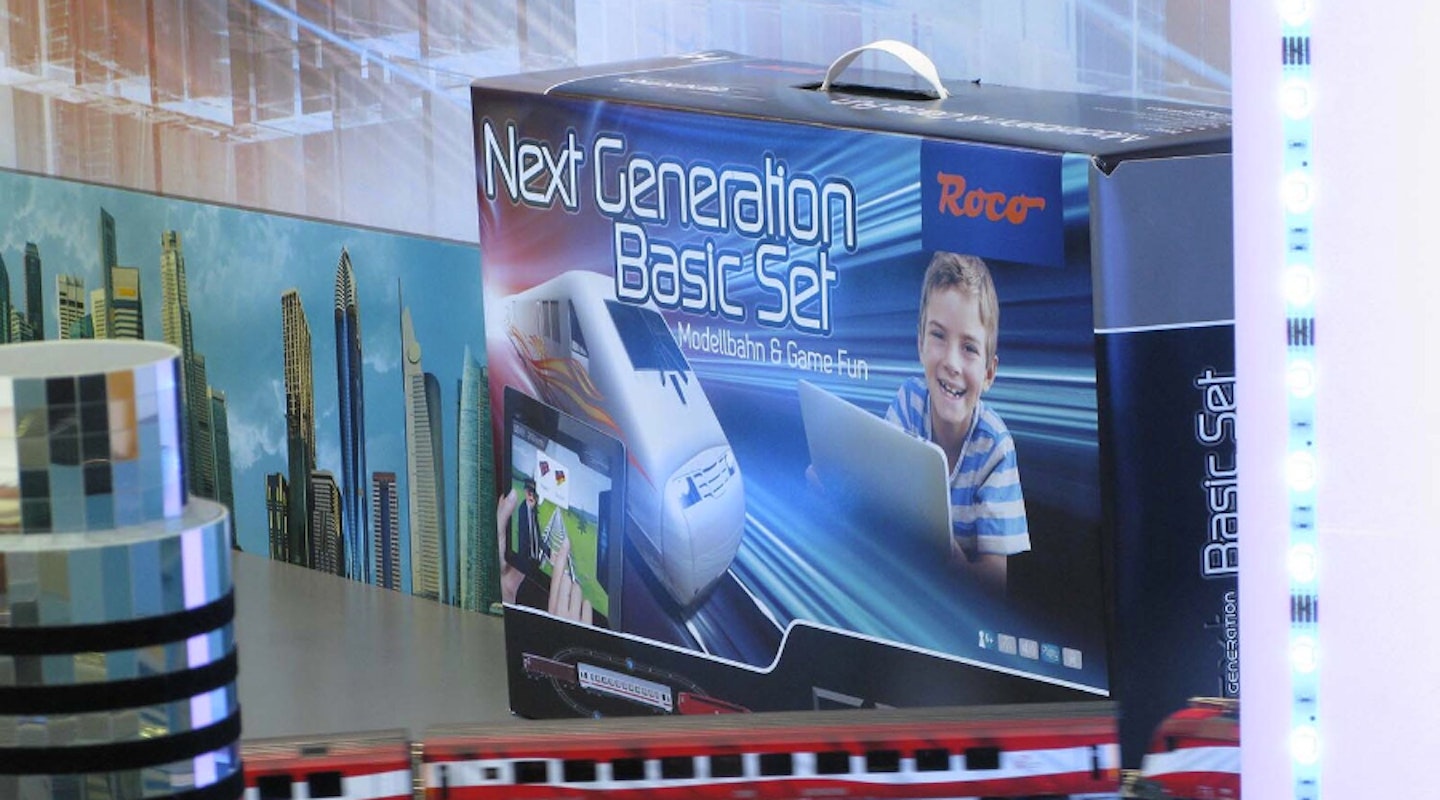 Train control
Train control is a lot more fun today than it was a couple of decades ago because DCC (Digital Control Command) is now mainstream. DCC systems range from simple to complex. There are inexpensive starter DCC systems for small layouts, and DCC control is now also available in wireless form. Many modellers who were initially reluctant to try DCC have taken the plunge and would now not consider going back to DC operation. Uninterrupted lighting and sound on the models are just two of the advantages of DCC operation. It adds yet another dimension to railway modelling. Just a few years ago we were content with models that ran fairly well. Now we expect so much more.
Locomotives in 'N' and 'OO' gauges are now available in ready-to-run form, either 'DCC ready' (these need a decoder to be fitted but already have a pin connection ready to take the decoder), 'DCC fitted' (already fitted with a decoder) or 'DCC sound' (fitted with decoder, a sound chip and a loudspeaker).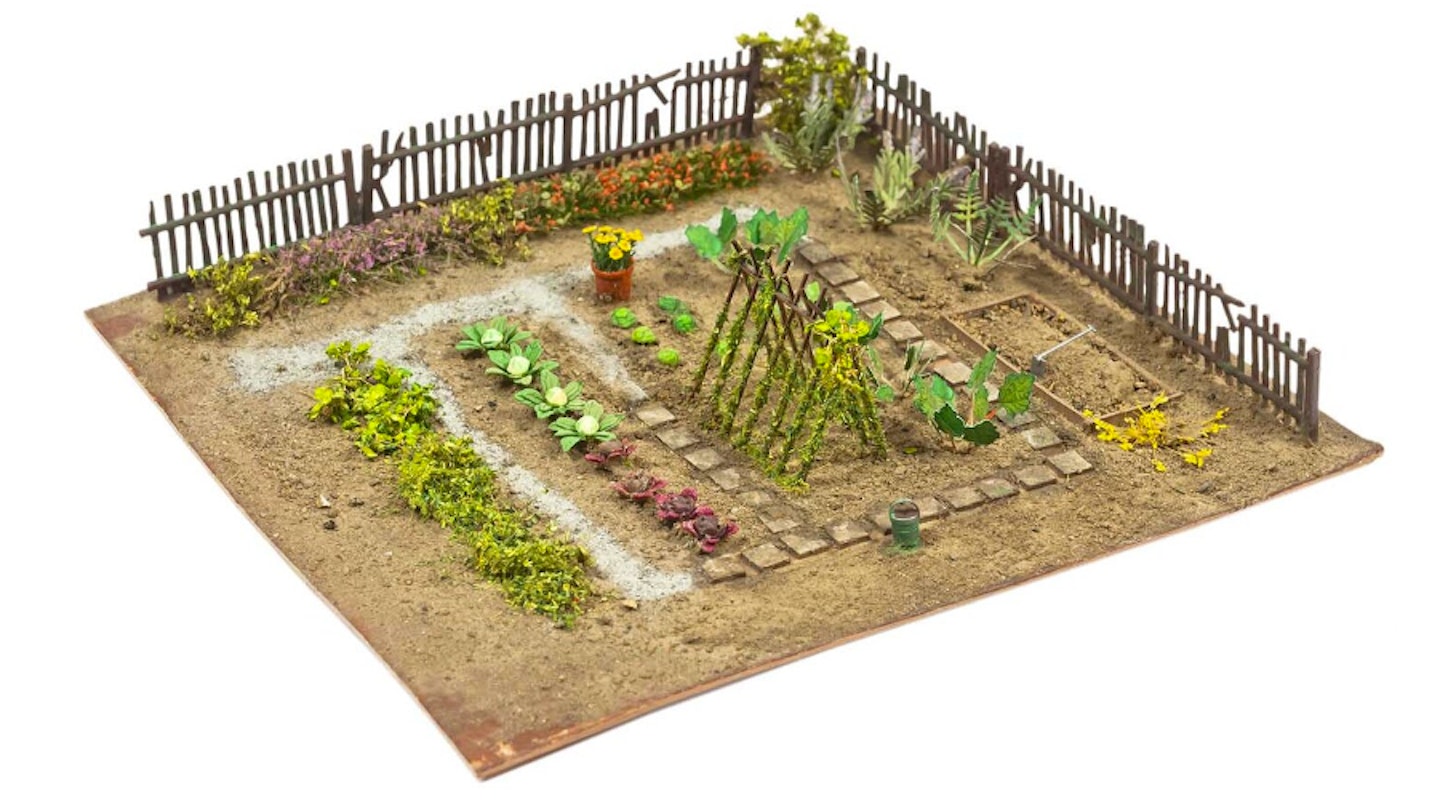 Scenics
Each year modelling firms add to the enormous range of scenic products in all scales, ranging from laser-cut vegetables to plug-in interior lighting in buildings. A few years ago, who would have thought that model trees would look so realistic, that grass would look like it has individual blades, and that it would be possible to buy grass mats that looked just like miniature turf?
The range and variety of detailing accessories now available for model railways in all of the popular scales is enormous. This is one area that we are so well catered for by both the main manufacturers and the model railway cottage industries. These accessories are available both in ready painted and ready assembled form, and as kits to be assembled/and or painted. New models appear on the market all the time, and most things that we would ever want to include on our layouts are now produced in miniature.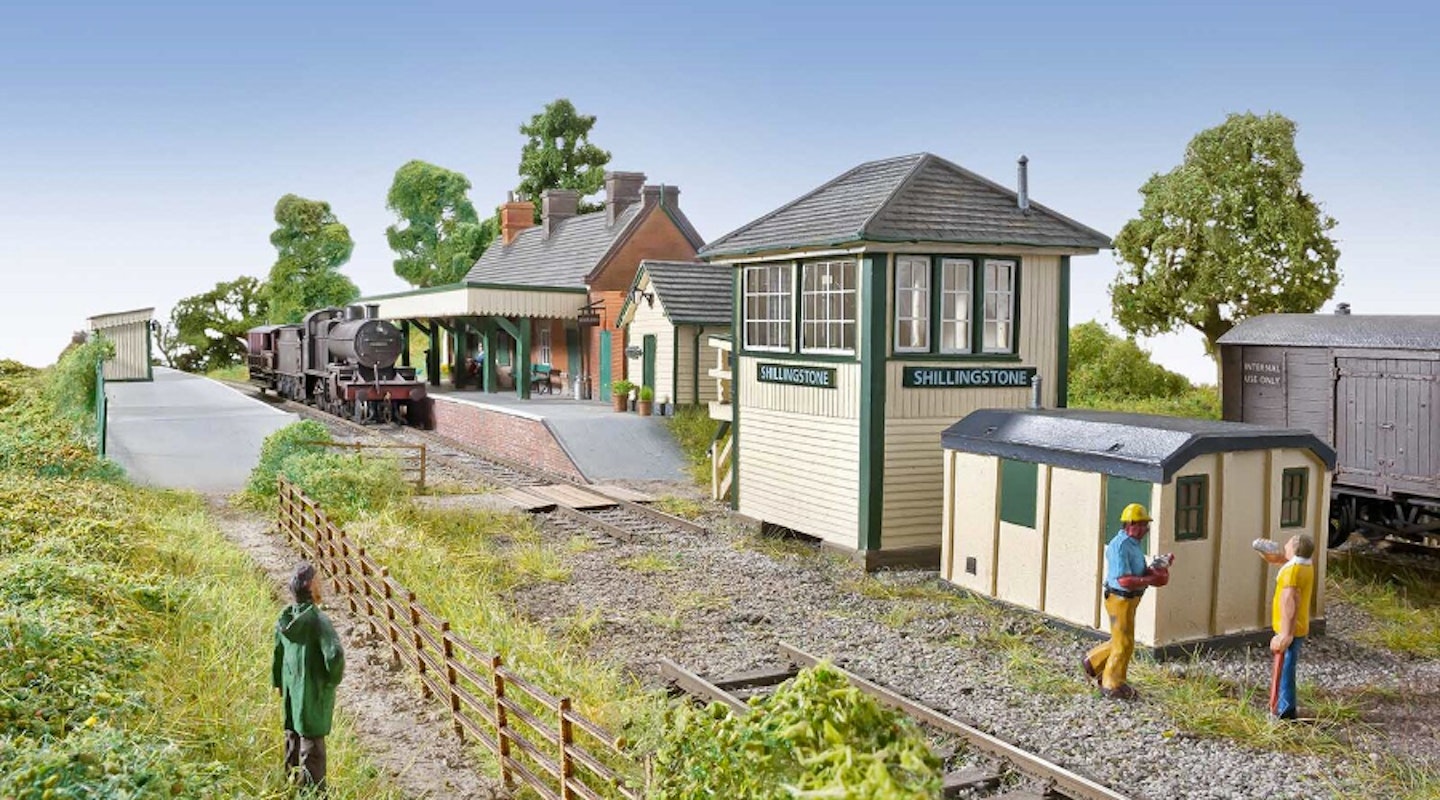 Buildings
You may remember buildings as either being plastic kits from Airfix or card kits from Superquick. Today, the selection of available buildings is so much bigger.
Various manufacturers now sell completed model buildings made out of resin. These 'ready-to-plant' buildings are nicely detailed and pre-painted. All that needs to be done is to plant them on the layout.
There are still lots of plastic kits available, and new ones are being released all the time. For example, Gaugemaster recently introduced its Fordhampton range.
Laser-cut card is one of the newer methods being used to create kits of buildings, fencing, bridges, windows, doors, plants and vegetables. Laser-cut card bridges show that the finished models can be delicate and highly detailed and robust at the same time.
During the last few years several companies have introduced kits of buildings that can be bought online then downloaded and printed at home with your PC and printer. The printed paper then needs to be stuck to cardboard as part of the assembly process. Model Railway Scenery, Scalescenes and Smart Models are just three of these internet-based enterprises that have expanded the growing range of building card kit.
Time saving
Most of us enjoy certain parts of the hobby more than others, and today it is possible to commission a specialist firm to undertake the tasks that you don't really enjoy. For example, if you want someone to fit a DCC decoder in your locomotive there are a number of firms offering that service.
Railway modelling has become less time consuming with the arrival of pre-weathered rolling stock, superbly finished ready-to-plant buildings and made-to-measure baseboards.
Getting to know more
There are still lots of model railway exhibitions in the UK where layouts can be viewed, demonstrations watched and bargains found! Such shows continue to reinforce the friendly community that surrounds the hobby and if you need a bit more support, join a model railway club to work alongside fellow enthusiasts.
There are many books, magazines and publications that cover all aspects of making model railways and the prototype railways, and the number continues to grow. These make research both enjoyable and informative.
Model Rail produces a good range of practical DVDs that demonstrate various aspects of model layout construction. We are also blessed with many DVDs about the real railways too, for when we're looking for inspiration.
Subscribe to Model Rail
Why not subscribe to Model Rail and get our advice and guides straight to your door every month? Getting the magazine delivered saves you time that can be better spent working on your model train set!